Our Services
Our Special Services For You
Medicare clinic offers a range of services across various specialties including emergency medicine, intensive care, internal medicine, general surgery, cardiology, obstetric and gynaecology, orthopaedics, paediatrics, gastroenterology, radiology and a fully equipped laboratory. Please refer to our specialist pages to learn more and book your consultations.
Medicare provides a specialized service where patients can receive out of hospital acute care and transport from home to hospital or transport to other facilities when required.
Our diagnostic laboratory provides excellence and quality management throughout its testing process. Our lab is equipped with the latest automated diagnostic equipment manned by highly experienced staff with up to date competencies
Our operating theatre has been modified and upgraded to provide the safest and most aseptic environment possible. Our theatres are staffed and equipped to cope with emergency and elective cases alike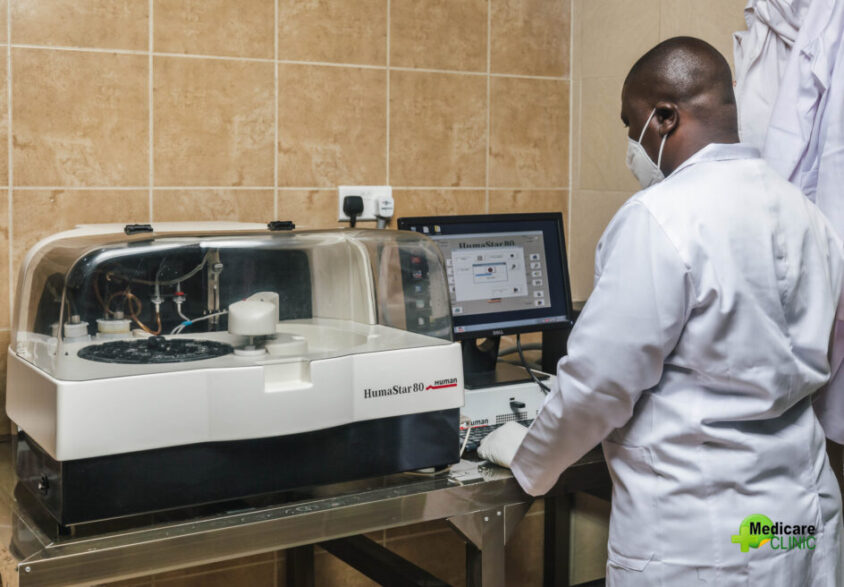 About Us
We Are Specialists in Medical Diagnositics & Seamless care
Medicare clinic was established in 2013. It was a long-awaited project that rose from the dedication and drive to provide quality clinical care and better healthcare across The Gambia. We started off as a family through the initiative ideas of our founder, Mrs. Annmary Shallop aided by the late Dr Ulric O. E. jones who saw our vision and believed in us; he gave us strength to persevere through trying times and encouraged Medicare to take bigger steps in the healthcare world.

Doctors At Work

Medical Beds
OUR TEAM
DOCTOR'S IN THE MEDICAL TEAM
At Medicare, we have specialised doctors in every department

Contact
Get In Touch With Us